Beverly
Hills
Beverly Hills is one of Southern California's most iconic cities, internationally known for its appearances on television, celebrity appeal, fine dining and world-class luxury shopping. The city is filled with beautiful architecture, palm tree-lined streets, and stunning estates in a highly coveted community. Beverly Hills Unified School District is one of the best school districts in the state with award winning public and private education choices that will suit the needs of your family. Beverly Hills is the place to reside if you're looking for glamour, mansions, security, and wealth.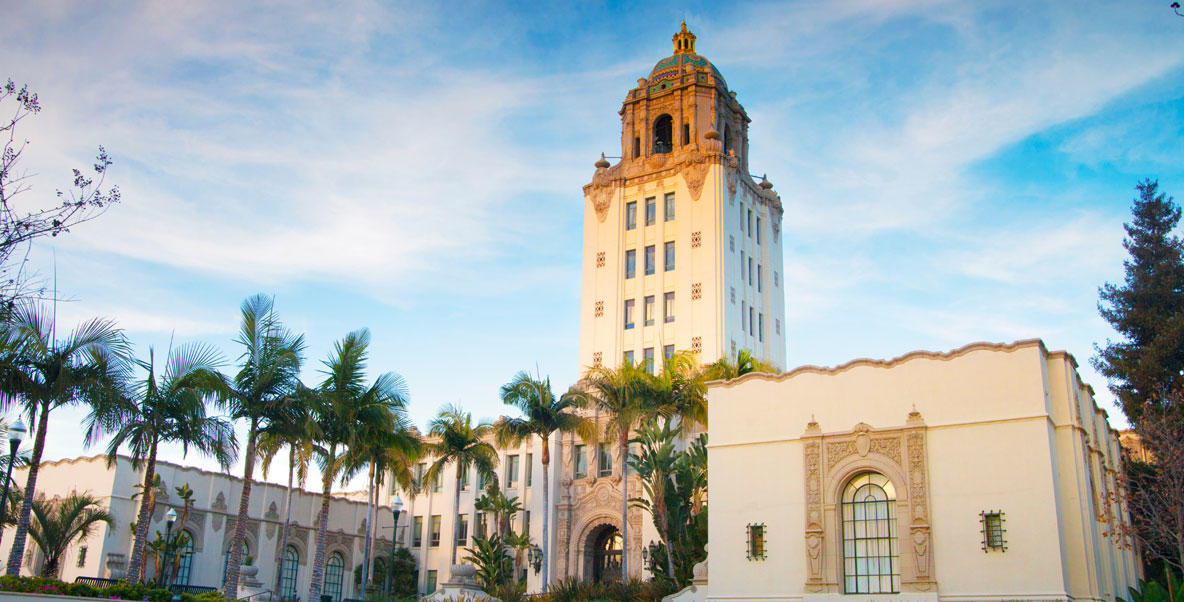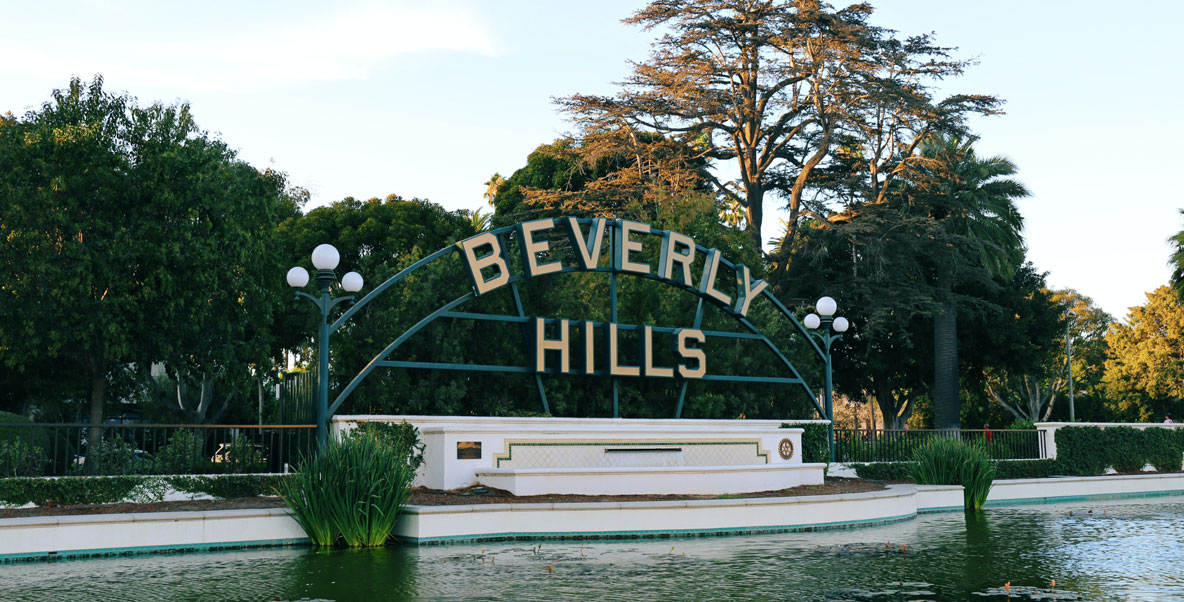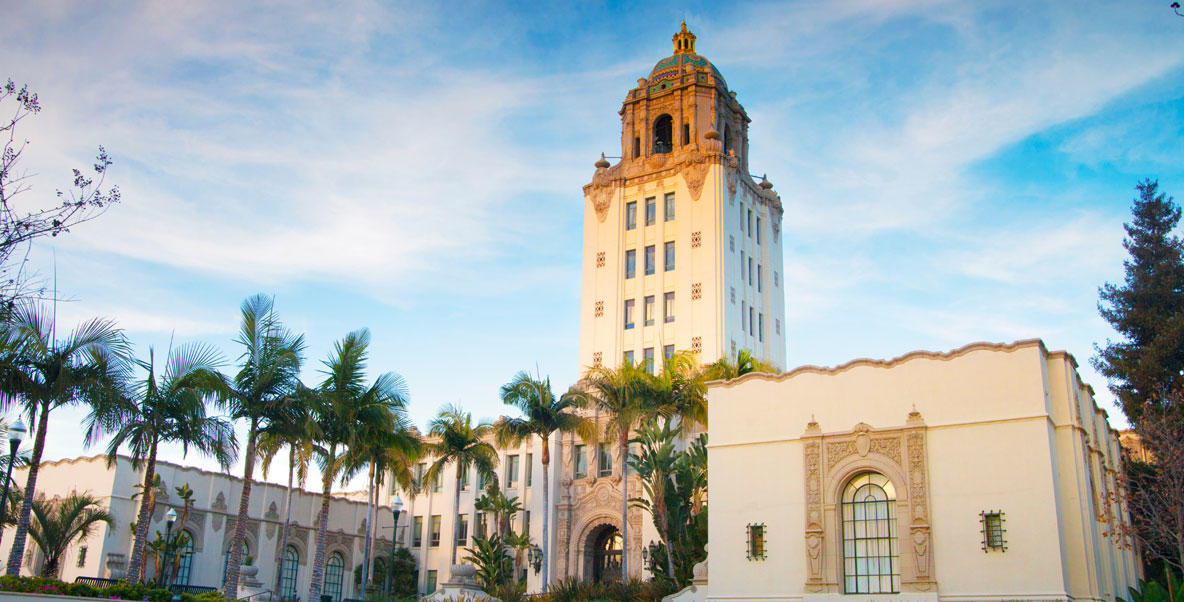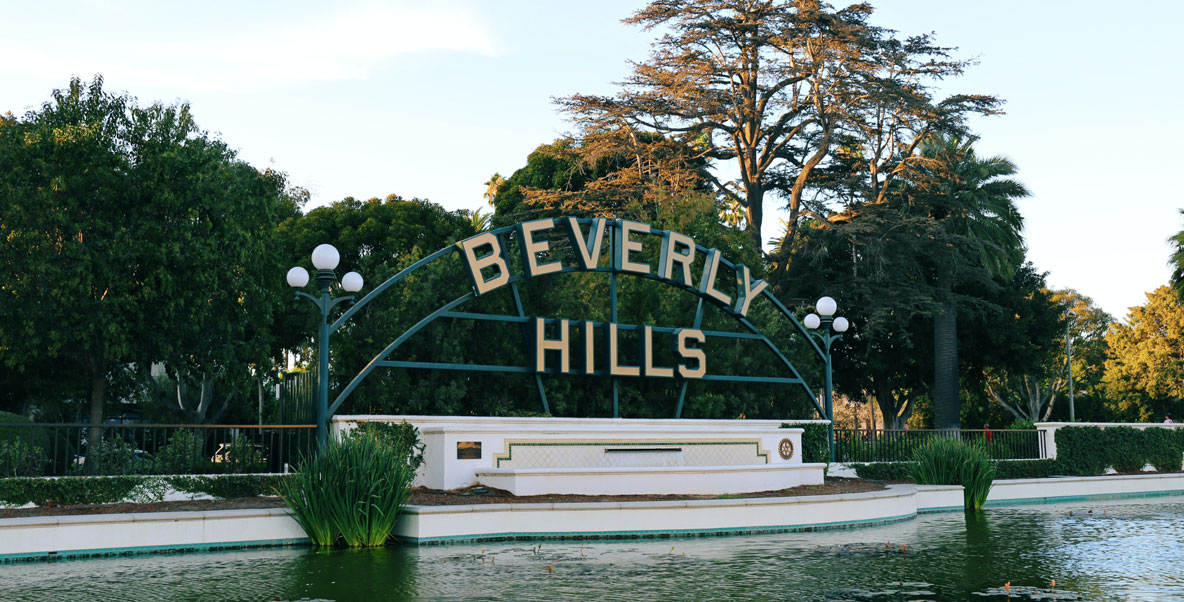 The Flats: The Flats of Beverly Hills is a prime neighborhood located centrally to world famous dining and shopping. Located in the center of the greater Los Angeles gives its residents easy access to Santa Monica, Malibu, Hollywood, and Downtown L.A. As well as easy access to Southern California's beaches, mountains, and desert communities. The palm tree-lined neighborhood features diverse style and distinctive types of architectural properties. As the name suggests, The Flats is ideal for walkers and runners.
Trousdale Estates: Carved into a beautiful hillside, Trousdale Estates is a community in Beverly Hills that features multi-million-dollar homes with panoramic views and carefully manicured landscaping. You'll find gated lots and private security with armed guards to provide residents with the utmost security and privacy.
Beverly Hills Gateway: Located north of Santa Monica Boulevard, just north of Beverly Hills Flats, you'll find Beverly Hills Gateway. All of the best sights and entertainment can be found in this area such as historical landmarks, The Greystone Mansion, Beverly Hills Hotel, Beverly Gardens Park, and Mastro's Steakhouse. This neighborhood is one of the most competitive real estate markets and will require the right team of real estate professionals to secure a property there. 
Golden Triangle: Golden Triangle is named for its triangular shape, bordered by Santa Monica Boulevard, Wilshire Boulevard, and Rodeo Drive. Located in the heart of Beverly Hills, this neighborhood is home to an array of restaurants, high-end boutiques, and luxury brands, a true shopper's paradise. Properties in this coveted neighborhood include mostly condos and apartments along main streets with prices beginning just shy of $1 million.
La Cienega: This residential area consists of small (studio to two bedrooms) to medium (three to four bedroom) sized single-family homes. La Cienega park offers cardio and strength training equipment outdoors for fitness enthusiasts. La Cienega also includes community center houses, adult and senior recreational classes, the La Cienega tennis center, Frank Fenton field, and Margaret Herrick library.