Marketing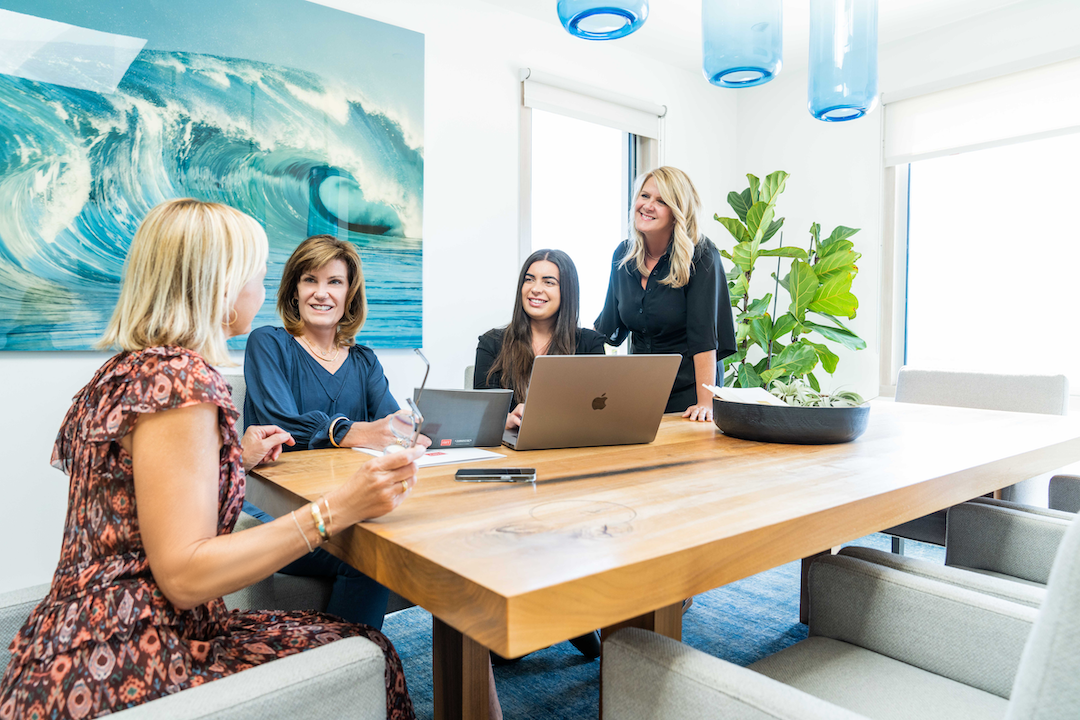 In today's real estate market, selling and buying a home requires advanced knowledge of online as well as traditional marketing platforms. Just having a real estate license and listing a home on the MLS is not enough – you want an agent who has their ear to the ground when it comes to market trends, a deep understanding of the communities they serve, and the ability to think outside the box.
As part of the Strand Hill team, our agents' skills go far beyond closing deals. Our agents are well known for their all-out approach to the job. Whether dealing with a buyer or a seller, each member of our team is masterful at creating aggressive, effective online marketing campaigns that get maximum exposure. Our vast network and access to real-time market information allows our agents to provide valuable insights and guidance in all aspects of the buying and selling process.
Our listings and real estate professionals have been featured in prominent local, national, and global media outlets and publications. With the help of our marketing and public relations team, we can discuss earned media and paid advertising options to help you find a buyer for your property.
Professional photography, video and interactive virtual tours are critical components to represent the best in your property. Highly visual assets allow the property to be displayed across multiple mediums including print, digital, social, and via website with professional appeal. Virtual tours conveniently allow buyers to experience your property as if they are actually there, which is ideal for out of area buyers and those considering multiple homes.
Your property's listing is only as good as its searchability. Our Strand Hill Marketing Team maintains best in class SEO practices to help achieve high rankings on major property search sites including StrandHill.com, LeadingRE.com, LuxuryPortfolio.com, ChristiesRealEstate.com, Zillow, Realtor, Trulia and many more…
Multiple Listing
Services
By listing your home in the Multiple Listing Services, it is automatically syndicated to 95+ property search websites, hundreds of locally syndicated brokerage search sites through IDX Broker promotion, and is visible on cutting edge real estate marketing platforms like RealScout, ActivePipe, and more!
Many of our listings have been featured in notable publications such as Los Angeles Times and on HGTV. We regularly submit for publication and promote real estate news, press releases and market trends on the Strand Hill News page.
Our extensive email marketing service provides customized campaigns to encourage interested buyers to schedule a showing or attend an upcoming Open House.
Strand Hill real estate professionals offer mobile-friendly custom websites that include embedded videos, 3D tours, and interactive floor plans to achieve optimal promotion and exposure for your property.
Strand Hill maintains pages and profiles with Facebook, Instagram, and LinkedIn to promote listings and reach buyers based on your Realtor's recommendations.
Your property listing page will feature all property information, including our curated photography and property description.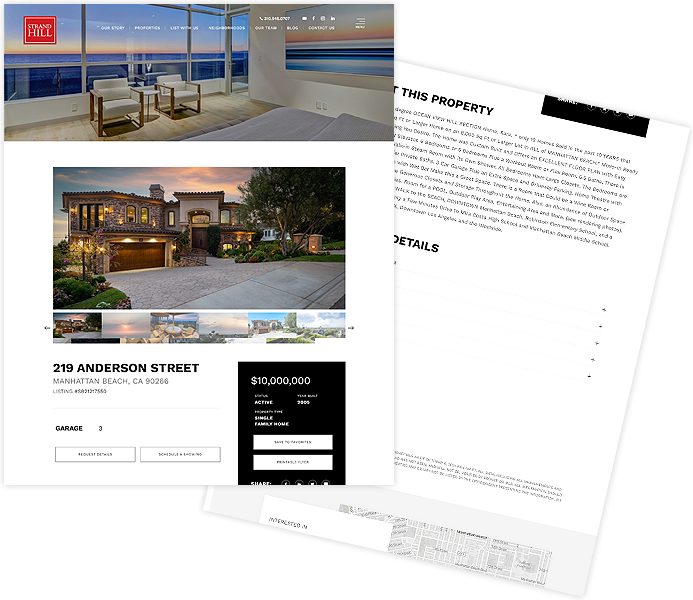 Your property listing page will feature all property information, including our curated photography and property description.
Strand Hill has long regarded mobile marketing as the future of luxury. Expertise in the mobile space has led to the creation of a unique suite of products designed to give our real estate specialists the ability to respond immediately to online leads and maintain relationships with affluent clients who are on the go.
Contact Us
Join our list of insiders and be the first to receive exclusive listings and market updates.