Palos
Verdes
Known for its stunning ocean views, reputable schools, and extensive horse trails, Palos Verdes real estate offers a unique blend of pastoral and coastal lifestyles. Homeowners enjoy both vast ocean views and access to numerous equestrian trails, not to mention all the other outdoor pursuits that define the Palos Verdes experience - hiking, cycling, tennis, golf, yoga, scuba diving, and kayaking, among others.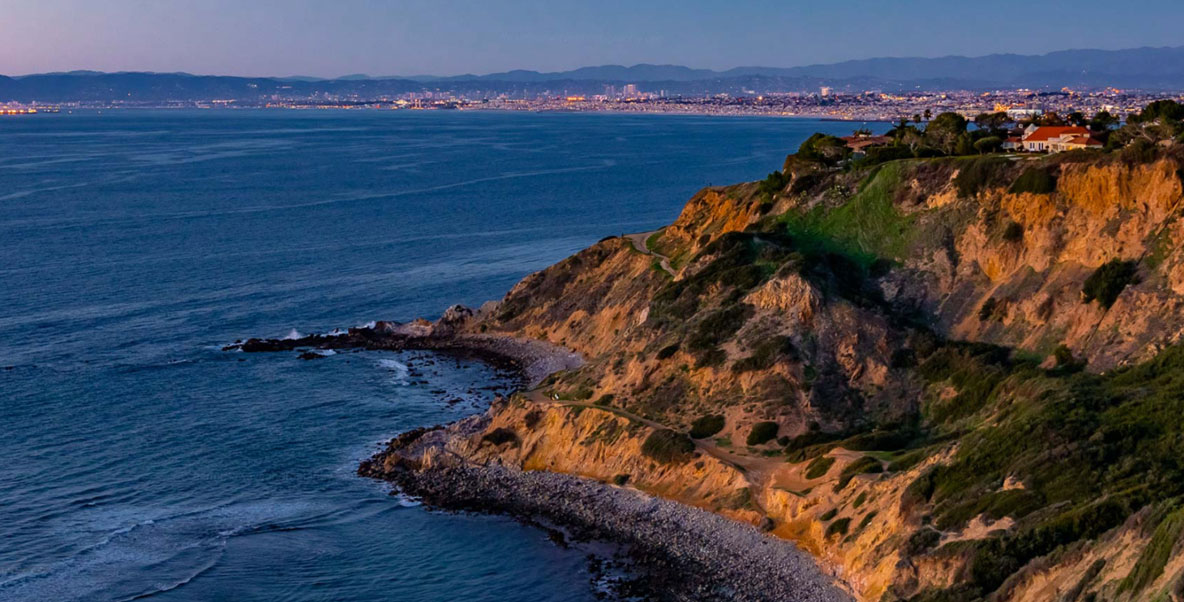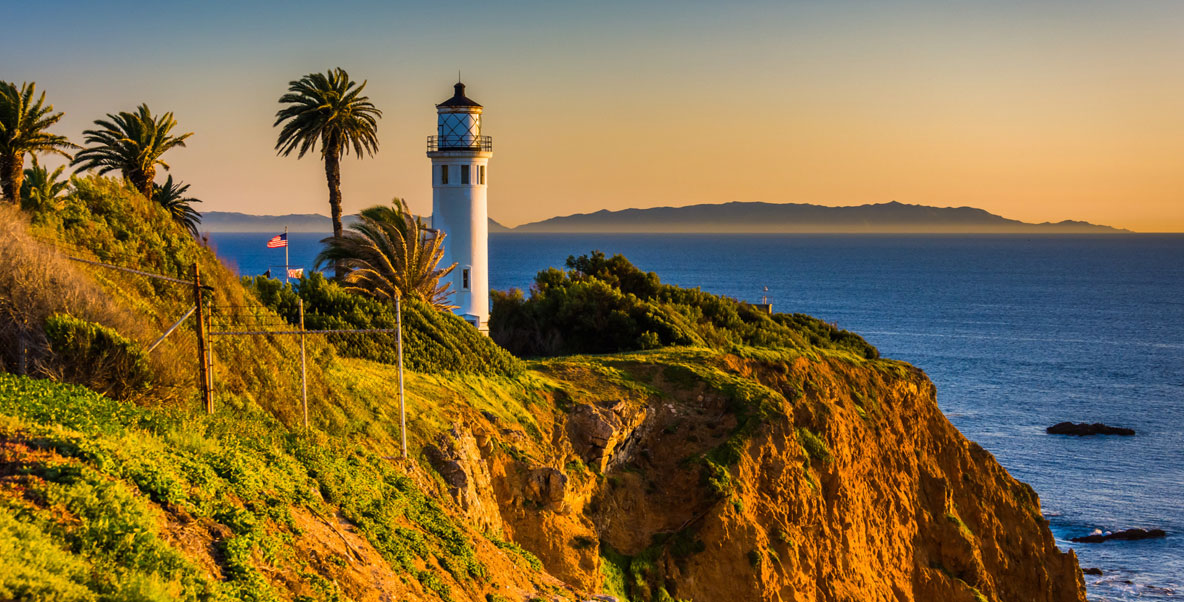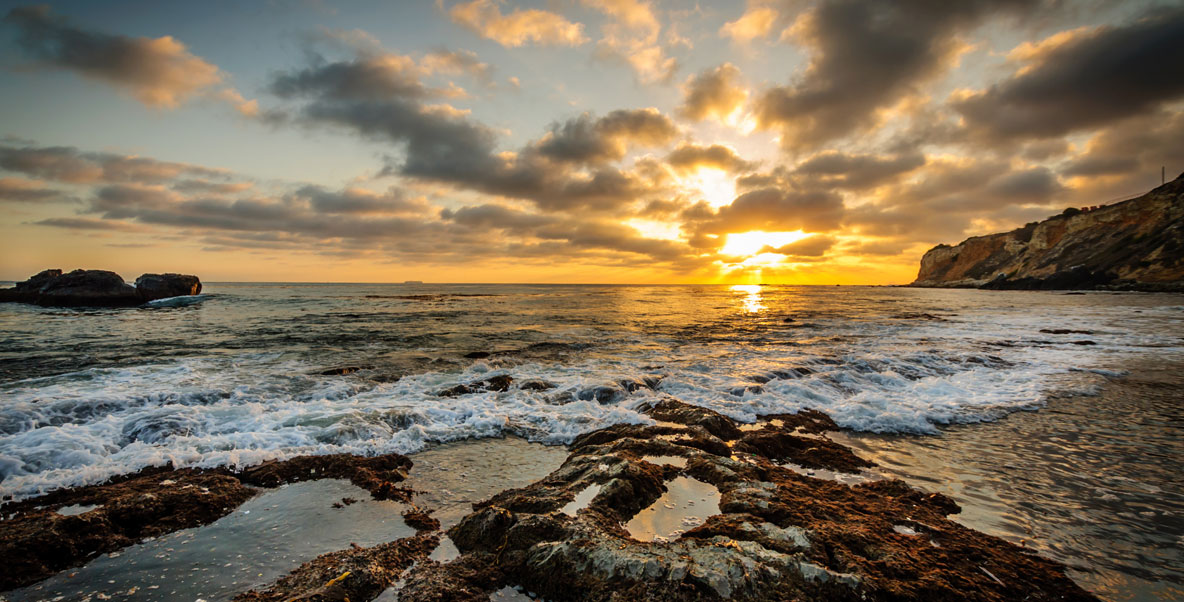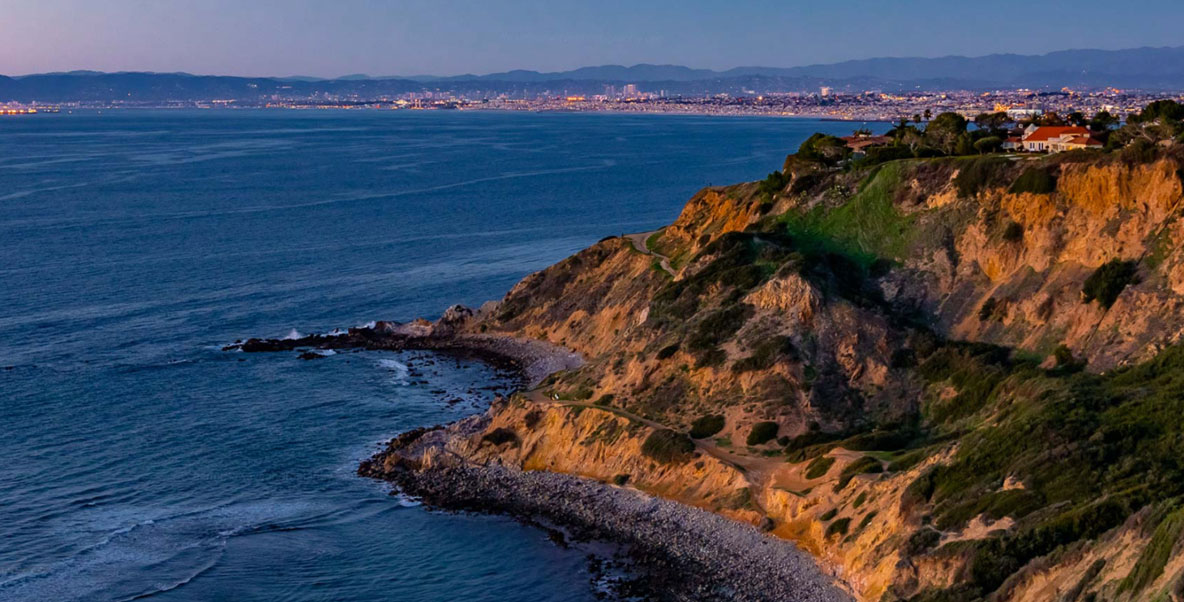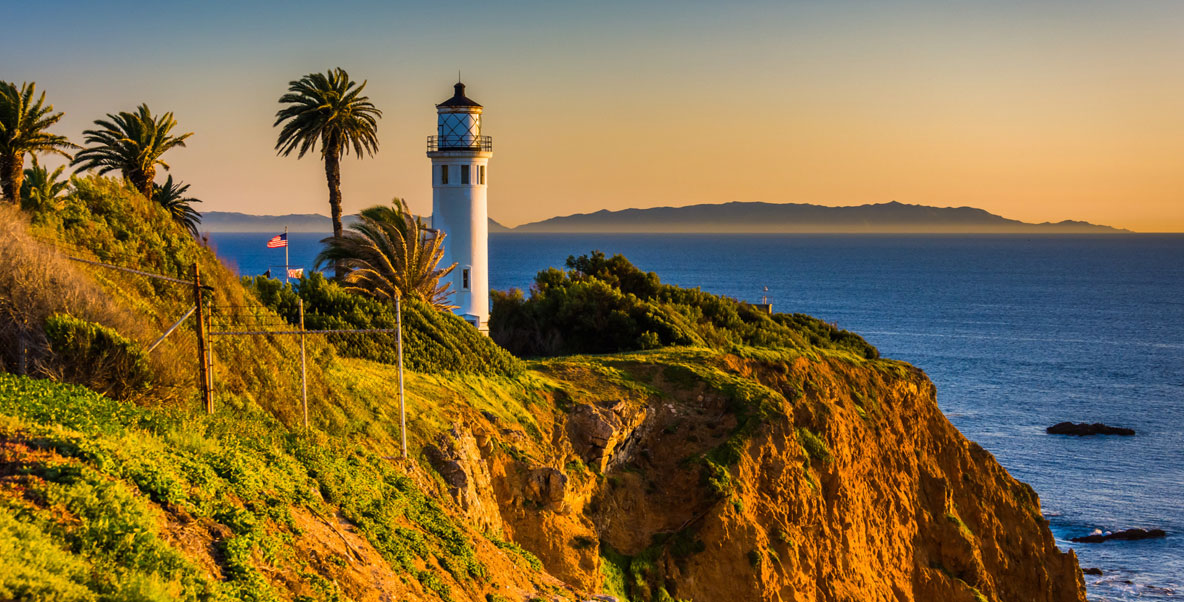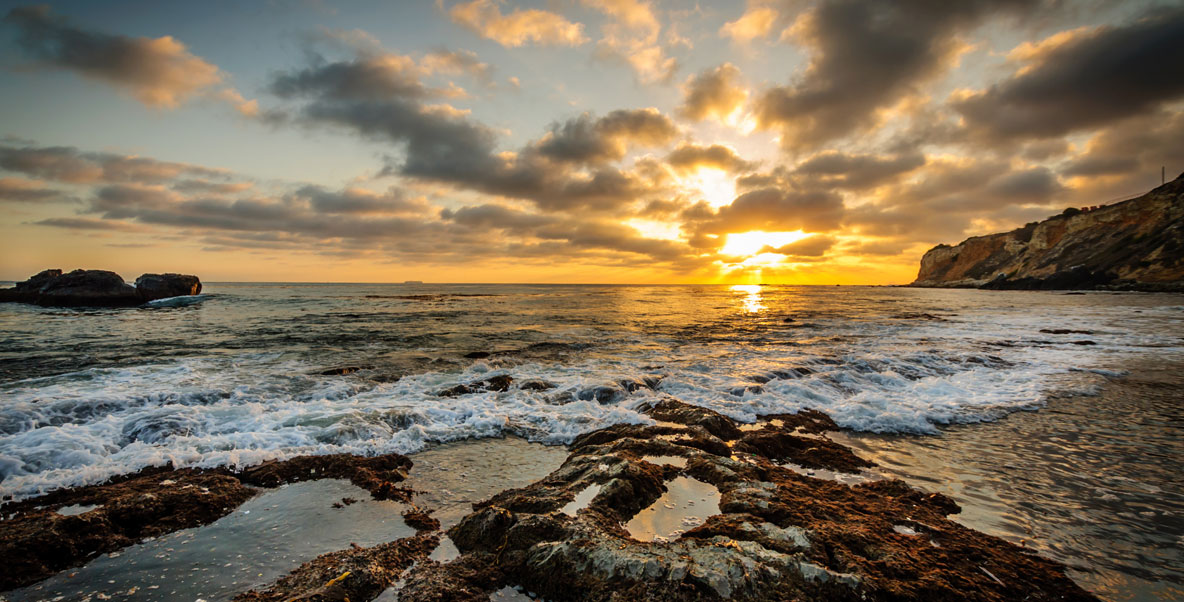 Valmonte – Part of Valmonte encircles the historic Palos Verdes Golf Club, with its open hillside and golf course views. Valmonte is also attractive for its larger lots and more pastoral setting, combined with its proximity to South Redondo and world-renowned surfing.
Malaga Cove – Malaga Cove is a quaint, lovely stretch of the Palos Verdes Peninsula separated from the hustle and bustle of the area's beach cities but close to every convenience in nearby South Redondo and South Torrance. The focal point of the neighborhood is Malaga Cove Plaza, where many community events take place.
Monte Malaga – Located on the hill east of Malaga Cove, Monte Malaga residents have a special vantage point from their homes. The area is known as the spot where city lights suddenly go dark where they meet the ocean and sparkle like a necklace of diamonds at night, earning the neighborhood the name the "Queen's Necklace".
Lunada Bay / Margate – This beautiful neighborhood is known for its tree-lined greenbelt walking and jogging path and lush parks and Palos Verdes Estates Shoreline Preserve. Residents enjoy beautiful day hikes and whale-watching from the bluffs overlooking the ocean, making this a desired community for nature lovers.
Rolling Hills – This gated city is made up exclusively of ranch homes, and all the lots are zoned for keeping horses. With 30 miles of bridle paths and trails and restricted access to the community, living in the natural surroundings of Rolling Hills offers residents a unique, exclusive lifestyle.
Rolling Hills Estates – Similar to Rolling Hills, Rolling Hills Estates is a city defined by the equestrian lifestyle, with numerous horse trails throughout the area. The Peter Weber Equestrian Center is at the heart of this lovely community, and the South Coast Botanic Garden is another treasure to be found here.
La Cresta – This area covers a wide swath of acreage on the Palos Verdes Peninsula, however there are only a handful of streets in this area, as most of the lots line the hillsides. Because of how homes are situated in La Cresta, many offer both canyon and ocean views.
Rancho Palos Verdes – Known for its natural beauty and pristine ocean views, Rancho Palos Verdes offers various activities for residents and visitors. The area is known for its dramatic hiking trails, and the rich sea life found in the many tidepools at the Abalone Cove Ecological Reserve, a 64-acre estate with beautiful bluff-top viewing areas.
Miraleste – Many of the properties in Miraleste are located high enough to have views of Long Beach Harbor and Port of Los Angeles. Part of this neighborhood is adjacent to the equestrian community of Rolling Hills.
Mira Catalina – Mira Catalina is where Palos Verdes meets the City of San Pedro. Residents enjoy being close to the hiking trails at Friendship Park, and hillside properties provide beautiful views of the ocean and sparkling city lights at night.
West Palos Verdes – Just west of the Los Verdes Golf Course, homes in this neighborhood are situated along either side of Palos Verdes Drive West. Many of these homes have large backyards with panoramic ocean views, and access to the popular hiking trails along the Vicente Bluffs.
Country Club – This area encircles the Los Verdes Golf Course, which offers the best ocean views in the entire state of California. Famous for its lush setting on a beautiful golf course, Country Club has some of the finest homes in Palos Verdes.
Los Verdes – Residents of Los Verdes enjoy beautiful hiking trails, including wildflower hikes, and a large community park that offers sports fields, birding, and other outdoor pursuits. Many homes also have spectacular ocean views and access to local farmers' markets.
Crest – As its name indicates, this neighborhood is situated on one of the highest points of the Palos Verdes Peninsula, offering spectacular views. Residents enjoy proximity to parks, schools, and shopping centres, and many homes feature classic modern architecture and design influences.
Peninsula Center – A neighborhood that proudly offers excellent schools, premium shopping, and fine dining. Residents also enjoy local theatre, farmers' markets and a close-knit community life.
Silver Spur – Just south of the Palos Verdes Golf Club, homes in this neighborhood have large yards and are located close to schools, shopping, and dining. Beautiful Grandview Park is located in Silver Spur, a traditional neighborhood with a strong sense of community.
Eastview – Eastview offers a mix of affordable condominiums and original homes, some of which capture views of the Port of Los Angeles and the ocean. Properties here are sought after for their access to schools, shopping, and recreation.