Main Content
GLobal Reach
Strand Hill furthers our commitment to local expertise and global reach; expanding our sphere of influence through an innovative mix of technology, marketing capabilities, and connection to buyers and sellers worldwide.
No other real estate platform has the same global reach or media power as Forbes.
WHAT IS FORBES GLOBAL PROPERTIES?
Established in 2020 as a showcase of luxury homes and an invitation-only association of real estate experts, Forbes Global PropertiesTM is the real estate partner of Forbes, one of the world's most trusted media brands.
Leveraging Forbes' audience and worldwide reach, Forbes Global Properties introduces discerning buyers, sellers, and real estate aficionados to a curated collection of coveted homes around the globe.
Why Forbes?
Members of Forbes Global Properties benefit from an unmatched brand halo effect and reach through Forbes.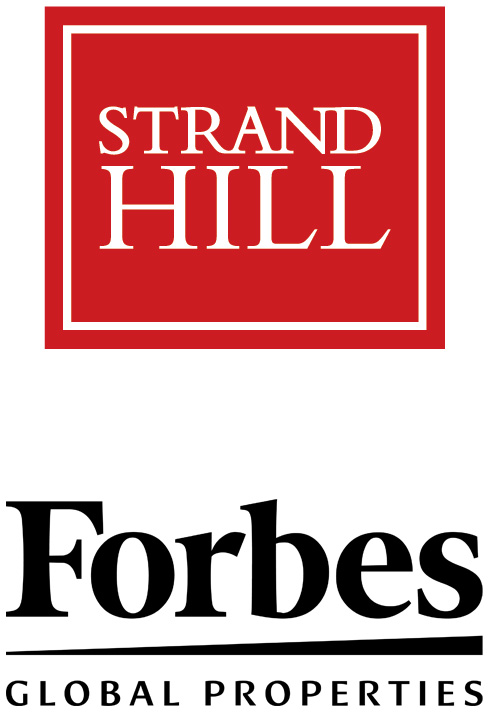 Industry Share of voice
78% Forbes / Forbes Global Properties
12% Berkenshire Hathaway / BHHS
4% Sotheby's / Sotheby's Int. Real Estate
4% Christie's / Christie's Int. Real Estate
Source: Meltwater Media Monitoring, Q3 2021 - Q3 2023
An unparalleled suite of innovative marketing services for luxury homes.
Luxury Website
International showcase at forbesglobalproperties.com for luxury homes including property listings and articles about them and the luxury market.
Branding
Elegant digital and print branding to best present homes to potential buyers.
Newsletters
Engaging newsletters, social media outreach, and digital marketing initiatives to promote important properties.
Dedicated
property page
High-impact page on forbes.com where homes are presented to Forbes readers alongside engaging editorial and unique insights.
Advertising
Premier advertising opportunities in Forbes digital and print publications, strategically targeted to reach qualified prospects.
Public Relations
Global public relations campaigns targeted to the most impactful audiences and markets.
42M+
Social Media
Footprint
#1
Trusted magazine
in the u.s.

We can assist you anywhere in the world.
As an affiliate of Leading Real Estate Companies of the World,® we have access to the highest caliber of real estate professionals in 70 countries and across six continents. When buying or selling property outside of our local market, our world-class connections can help with real estate needs throughout our continent and to points around the globe.
Let us introduce you to a carefully selected sales associate that will provide you with extraordinary service — anywhere your real estate needs take you. Our global network is comprised of the very best real estate companies and the most talented professionals in the world.
We're Local We're Global
1.2M
Annual Global
Transactions
$586B
Total Annual
Home Sales Volume
2022 Leading Real Estate Companies of the World.® All Rights Reserved. | C–CoastToCoast. 05.22. Equal Housing Opportunity.