Manhattan Beach, California – August 15, 2022 – In 2018, Jarod Knight, son of Strand Hill real estate agent, Linda Danis, was diagnosed with a brain tumor and underwent surgery in Los Angeles to remove the tumor.
After multiple surgeries, brain radiation, chemotherapy, MRIs, countless medications, and many sleepless nights, Jarod is currently doing great with stable MRI scans. He attributes his healing to the amazing work of Dr. Liau and Dr. Cloughesy at UCLA Brain Tumor Center. Their skilled work, compassion, and ability is something he is so grateful for to this day.
Jarod and the Uncle Kory Foundation, a 501(c)3 foundation dedicated to funding brain cancer research, worked together to put on the first annual Knights in Gray Golf Classic to support the important research of Dr. Liau and Dr. Cloughesy.
The first annual event happened on May 10, 2022, raising over $160,000 as the inaugural tournament. Strand Hill was proud to contribute as a tee box sponsor.
The event will continue with the 2nd Annual Knights in Gray, The Jarod Knight Golf Classic on May 9, 2023 also at Moorpark Country Club. To join as a sponsor, golfer or donor, click here or inquire with Linda Danis directly at 310-994-3690.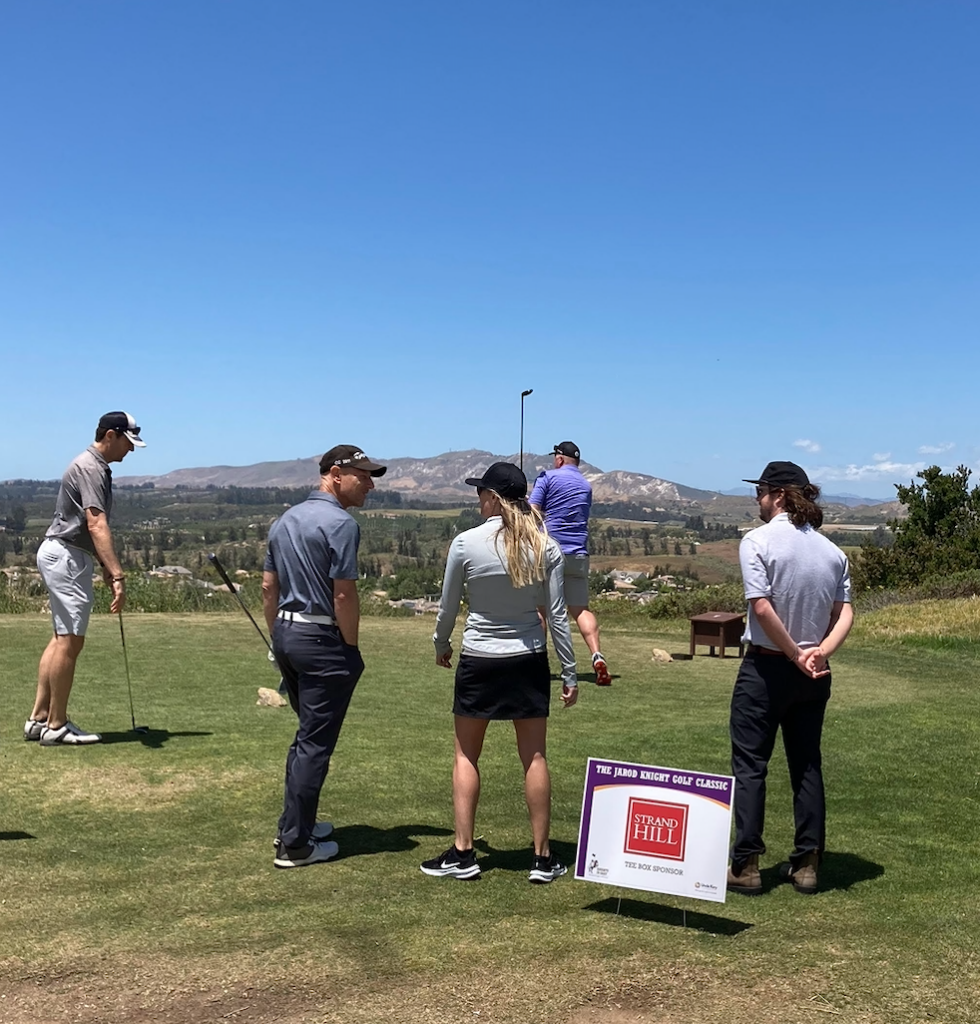 By supporting this golf tournament, you will help move the needle on their important work. More than 84,000 people were diagnosed with a brain tumor in 2021, and over 18,000 passed away. The treatments for glioblastoma have not changed much over the last 50 years and those treatments are very difficult on the patients with limited results. The mission is to support these innovative leaders in their highly specialized world of curing brain cancer. UCLA's Dr. Liau and Dr. Cloughesy work tirelessly to revolutionize the standard of care and find the breakthrough to a CURE.
View a video of the 2022 event here.
Sponsor or learn more about the 2023 Knights in Gray Golf Classic here.
Learn more about UCLA Brain Tumor Center's revolutionary work here.