Manhattan Beach, California – April 24, 2020 – Strand Hill in the news, Realtor.com covers expert perspectives on what it's like to be a real estate agent during the Coronavirus Pandemic. Reputable contribution by Realtor Ed Kaminsky. Story written by Whitney Coy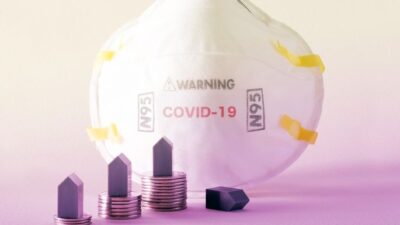 A new outlook on 'home'
The coronavirus pandemic is making huge changes to how business is done right now, but Ed Kaminsky, licensed real estate agent at Strand Hill in Manhattan Beach, CA, says its effect on what people are looking for in a home will be long-lasting.
"Prior to Covid-19 where inventory levels were deemed low, the situation hasn't changed. Volume of sales are down, however it is supply and demand that will have the biggest effect on values. What we are seeing is the inventory coming to the market is not coming in at the normal pace that you would expect at this time of year. Meanwhile buyer demand is still there, which is keeping up if not surpassing the supply that is coming out.
Based on this we are not seeing any significant change in property values. As previously stated the volume of sales are down, but an even pace on new inventory and new sales are constant. I have personally had one of my best March's and I just hung up the phone with a leader of an office in Palo Alto who stated their March sales exceeded their March of 2019 sales.
The main cause for this is more likely a freight train already in motion from January and February activity. April, May and June will likely see a sharp decline in volume of sales due to the lack of inventory hitting the market. As far as business for me , we have pivoted to a shelter in place position and are doing most of our client meetings on zoom including all of our staff meetings.
I have custom made masks for our clients, coincidentally bought a ton of bottles of hand sanitizer in December not knowing this was coming and therefore have been well prepared for any clients that need to buy or sell right now. I do believe globally people will be looking at "home" much differently for at least a generation or two. A home now is not just a place to eat dinner and sleep but it potentially is your office, your home gym, your children's school, your play center, your place of rest, your place of worship.
Home has taken on a whole different meaning and choosing one that meets all of those needs is more important than ever before. We all have learned more about telecommuting, and zoom calls and everything else you can achieve without leaving home. Pick your next home wisely, you might be there a bit longer than you think."
Click Here To View Full Article On Realtor.com